Meet Dr. Miller!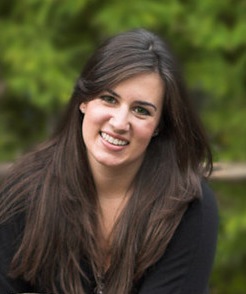 Dr. Haylie L. Miller graduated from Vanderbilt University in 2006 with a B.A., double-majoring in Psychology and Music. She completed her graduate studies at the University of Texas at Arlington, earning an M.S. in 2008 and a Ph.D. in 2012 in the Experimental Psychology program. She also completed postdoctoral fellowships focused on sensorimotor functioning in Autism Spectrum Disorder (ASD) at the Center for Autism and Developmental Disabilities at University of Texas Southwestern Medical Center and the University of North Texas Health Science Center (UNTHSC).
Dr. Miller is an Assistant Professor at UNTHSC in the Department of Physical Therapy. She currently has NIH and NSF grant support for a program of research investigating visuomotor integration in ASD, or the use of visual information to plan, execute, and modify movement.
In addition to her work as a researcher, Dr. Miller serves the ASD community in Dallas-Fort Worth through a variety of volunteer activities. She sits on the Texas Board of Directors for Autism Speaks, the Sensory-Friendly Programs Advisory Council for the Dallas Children's Theater, and numerous other advisory boards for sensory-friendly arts programming.
Dr. Miller is married to James R. Miller, Esq., a lawyer in general civil practice with emphasis on estate planning and probate, collections, and small business matters at the Law Office of James Ryland Miller, PLLC. They have a son, Thomas, who is 1 year old.